Albio is a portable blood alcohol content measuring device for paramedics and doctors to measure blood alcohol level among unconscious patients . As a result, they can offer the right treatment to the patients instantly rather than relying on personal observation and patient's external condition. Moreover, it eliminates the need to take blood sample to the lab and saves hours of critical time.
Operating temperature + 18 – 35 'C
Meter Weight: 53G (Including Battery)
Battery Life: Over 1000 tests
Meter Dimensions: 54x93x16 mm
Strip Size: 35 x 6 x 0,6mm
Portable Blood Ethanol Concentration Measuring Device

Easy to read large LCD screen

Measuring Range : 0.0 – 2.0 ‰ (equivalent to 0 – 200mg/dL)

Result within 25 Seconds

Saves up to 960 results with date and time
Albio® Alcohol Biometer Benefits
Saves up to 960 Results with Date and Time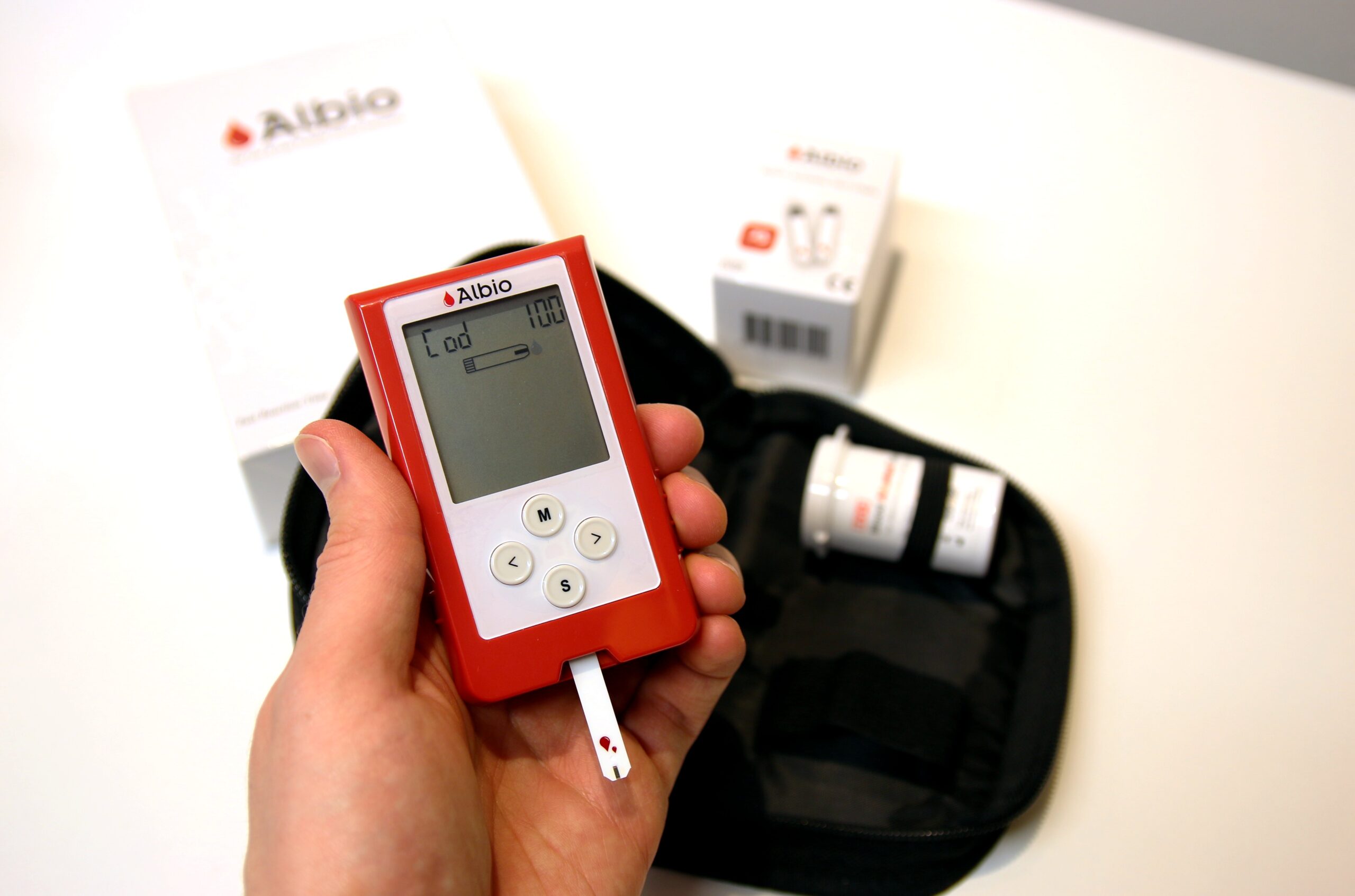 Frequently
asked questions.
Malesuada velit et ut malesuada amet tempor velit dui. Nullam amet commodo gravida gravida.
Who Can Use Albio?
Sohaib Arshad
2022-01-31T16:42:19+02:00
Albio is meant for medical professionals such as Paramedics and/or healthcare workers working in the emergency department to measure blood alcohol among unconscious patients.