The medical field requires specific products that are designed for a specific purpose, starting from a very simple mouse and keyboard to demanding operating room (herein 'OR') device-integrated solutions.
At Bait Partner, we have chosen a list of products and manufacturers that have consistently delivered, excellent quality products over the years.
They have a strong commitment to medical device manufacture and a history of successful product development. Their products are either at the cutting edge of the newest technologies or of excellent performance/value for money.
All products are in product groups, but for your convenience related groups and products are immediately visible if you desire products in a certain area.
You can be sure that installation and mediation on the manufacturer's warranty and support is guaranteed for all the products since in most cases we are the manufacturer's local and preferred partner.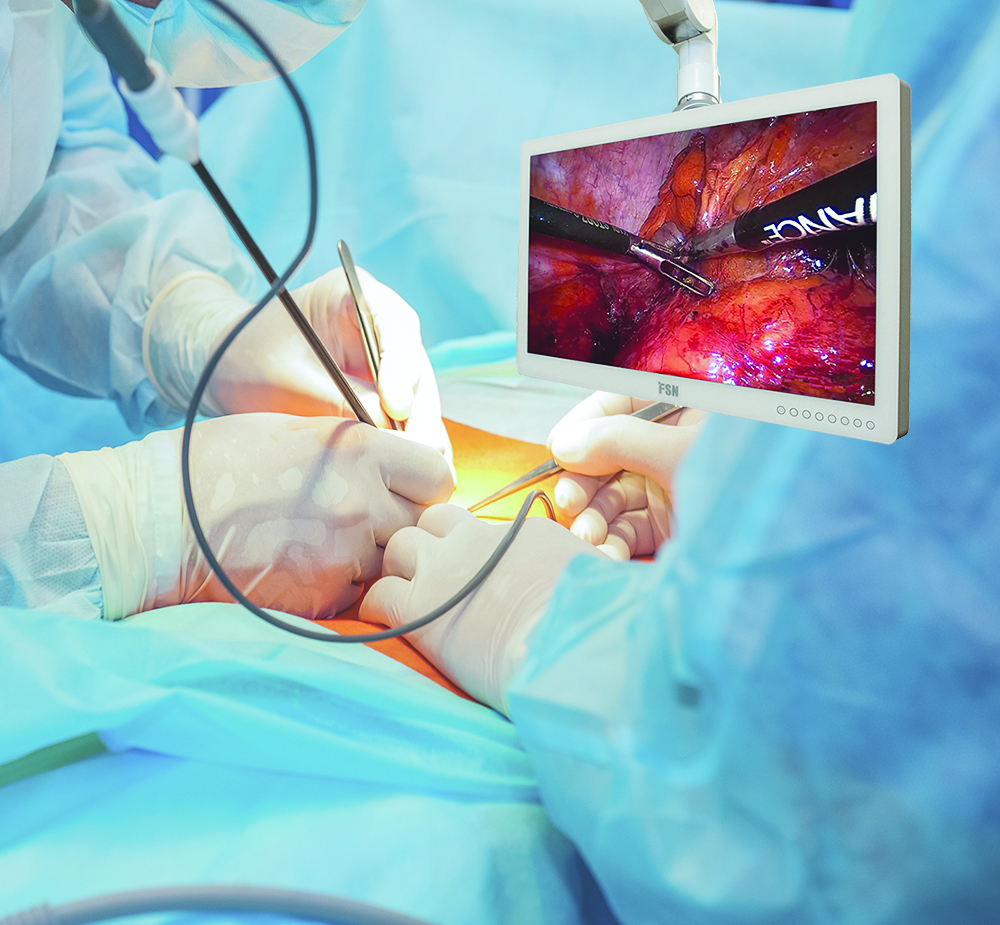 NEW MEDICAL DISPLAYS - DESIGNED AND EQUIPPED TO HANDLE TASKS IN DEMANDING SURGICAL ENVIRONMENTS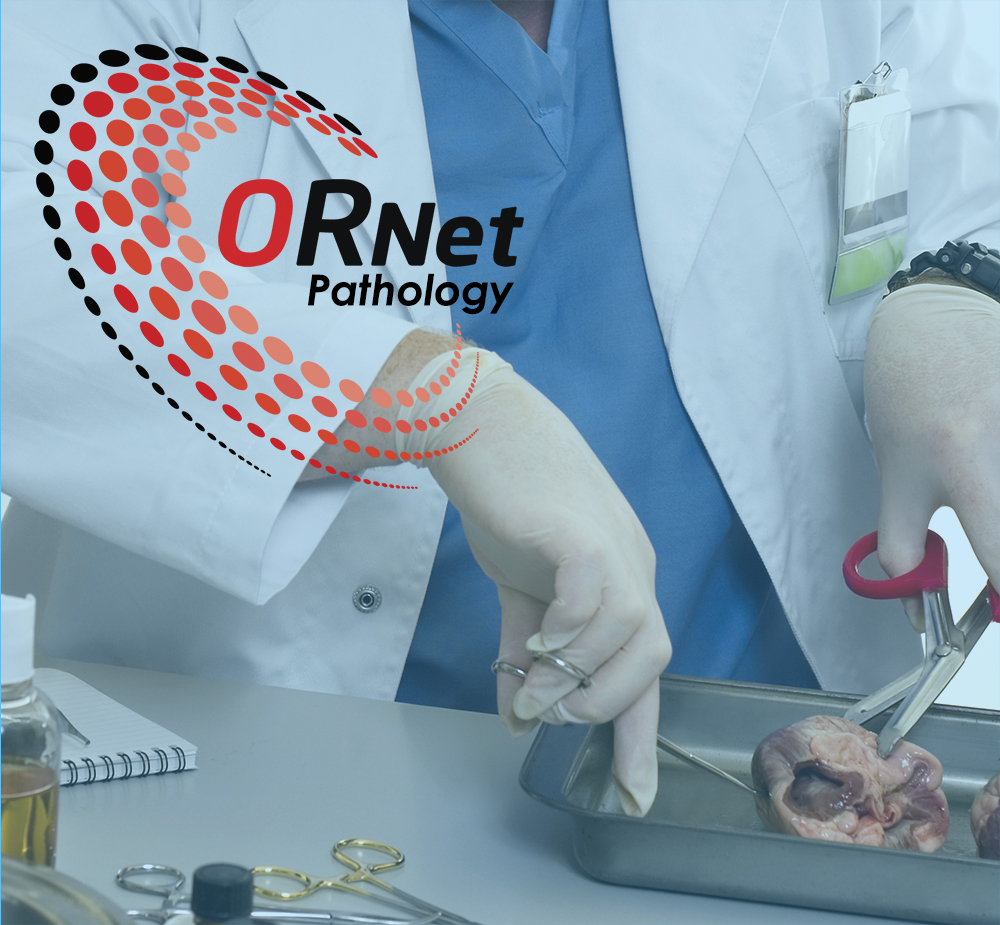 CENTRALIZED MANAGEMENT SYSTEM FOR PATHOLOGICAL IMAGING AND TELEPATHOLOGY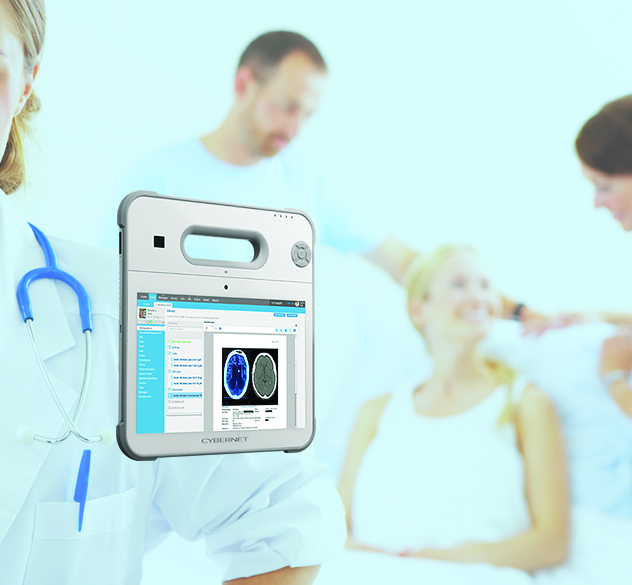 NEW FULLY ANTIMICROBIAL RUGGED MEDICAL TABLET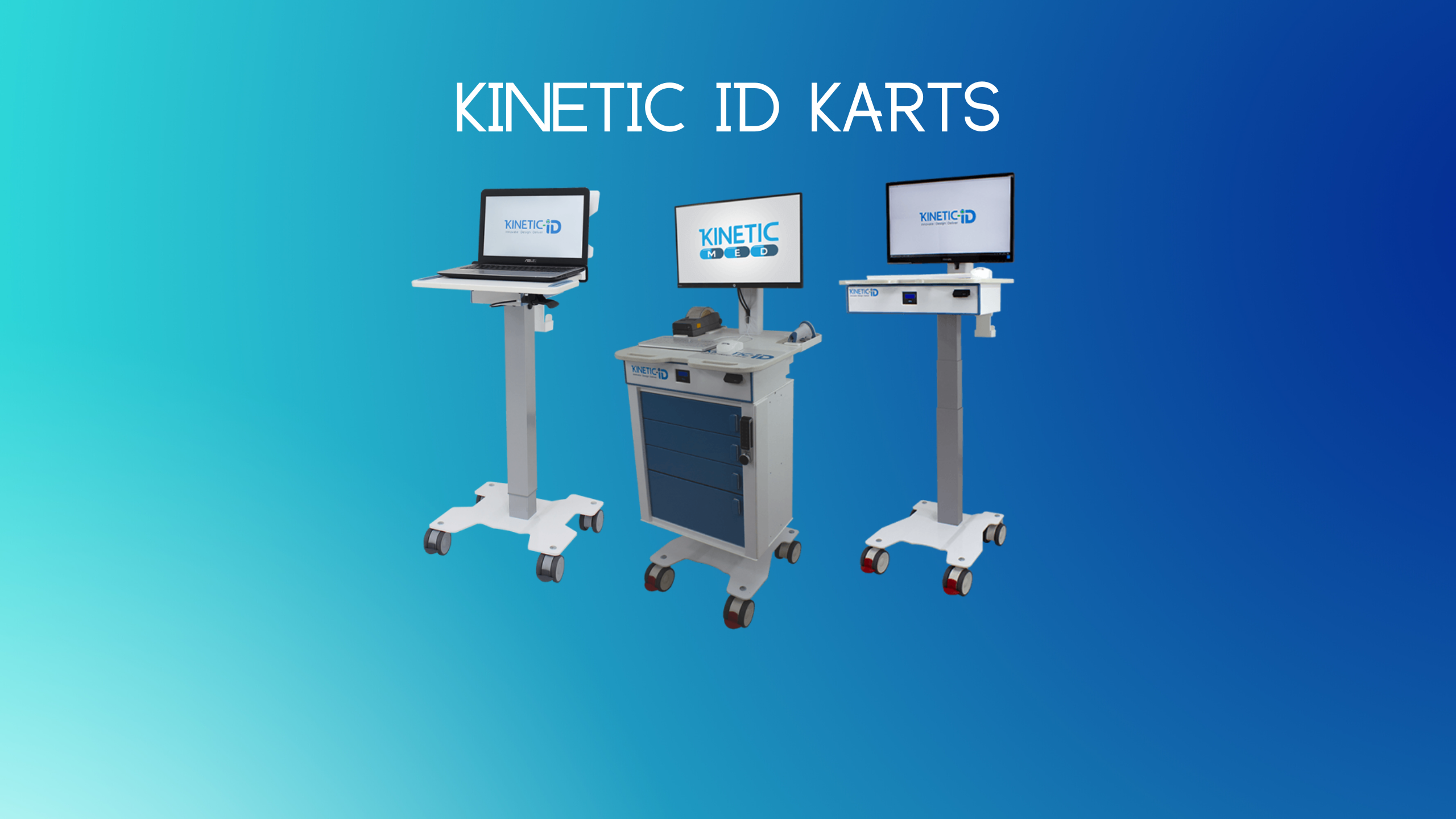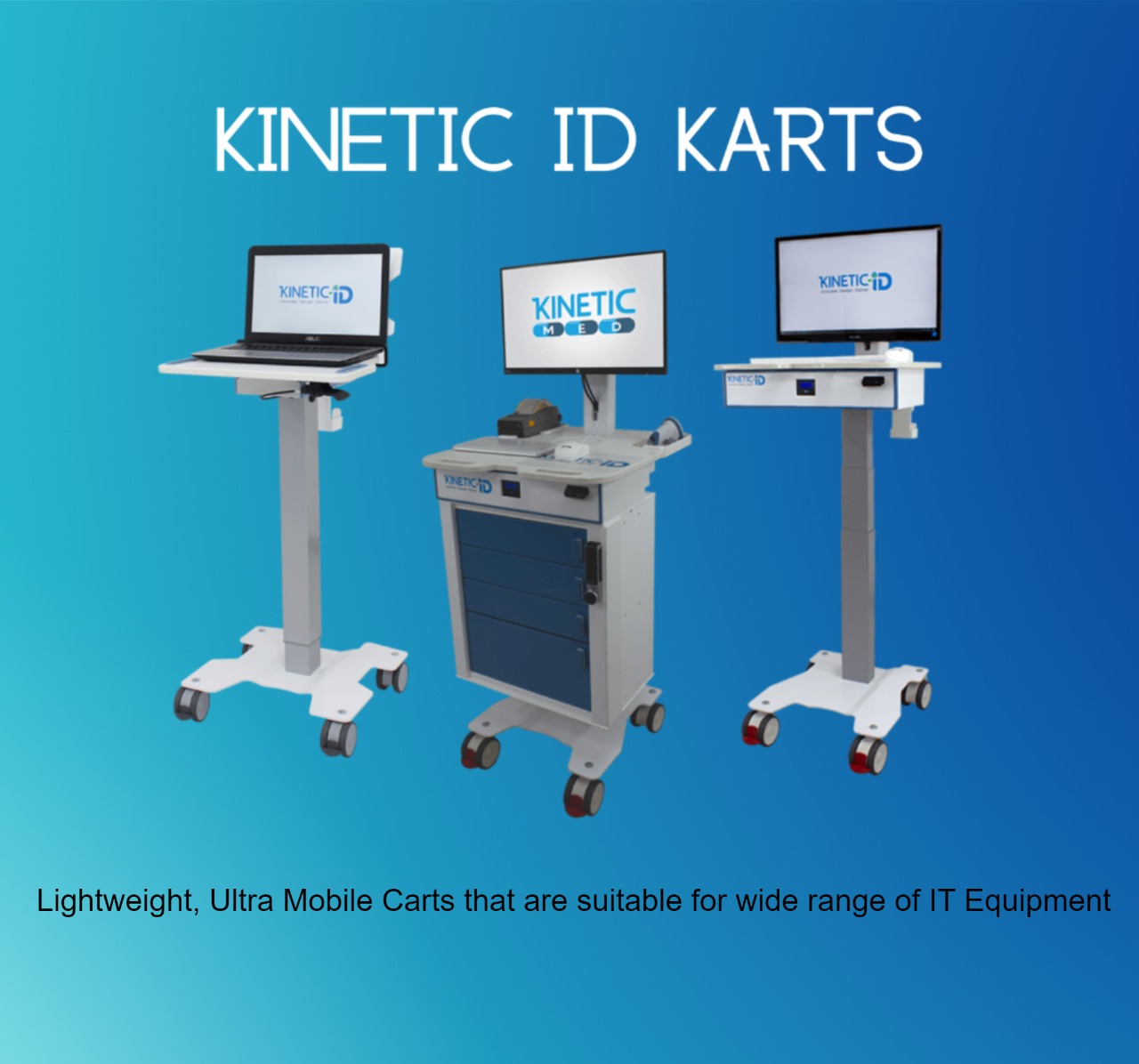 Lightweight, Ultra Mobile Carts that cater to various medical needs and support
a wide range of IT Equipment
CENTRALIZED MANAGEMENT SOLUTION (CMS) FOR MEDICAL DEVICES AND PATIENT DATA
In the operating theatre, there are usually devices from different manufacturers, with differing ages and different technologies. Our operating room CMS is a solution that helps to create a smooth, one-management point network between such devices. The system allows images from all sources to be shown, or graphical data from devices (alarms or heart rhythm for example) on any chosen monitor in the OR, or if needed to send the video stream out into auditoriums for training purposes. User-based presets for monitor colors or device setting make workflow faster and easier with HD-SDI standard used for high quality and fast signal transfer.
Medical devices can be managed centrally. For example, you can increase or decrease lighting levels, change positioning of the operating table, adjust the room temperature or close all devices with one push of a button before cleaning. The CMS also allows integration of patient data and procedure documentation automatically and sends data swiftly to hospital archives using DICOM or HL7 standards for communication.
CMS for operating room: http://ornet.eu/ornet-surgery

PATHOLOGY SOLUTIONS
In anatomical and macro pathology areas, high levels of data surrounding procedures is processed digitally. The pathology solution that we offer works as a standalone or can be integrated with hospital LIS and HIS to generate a tool with a target to document workflow with containers and cassettes.
The following workflow parts can be processed:
imaging with HD resolution
patient, procedure and sample data integration into images and video material
cassette numeration and printing
annotation of images (with measures)
sharing, archiving and creation of training materials and communication
Macro pathology solutions: http://ornet.eu/pathology

PROCEDURE DOCUMENTATION SOLUTIONS
In procedure rooms where digitalization of procedure is necessary, we suggest a solution that allows integration of procedure details, patient data and images / documents together to be stored in archives. A single-source imaging solution allows connecting one image source (endoscope, eye camera, derma camera, general camera) into the system and to take pre and post procedure images, annotate them and send to PACS.
Such a solution also allows the audio recording of vocals and sounds or dictation features, as well as simple forms of patient recitations.
Procedure Documentation Solutions: http://ornet.eu/ornet-capture

SERVICES
We have experience in the engineering, installation, implementation and maintenance of medical solutions within large hospital OR's, smaller procedure rooms or parts of laboratories. We have also designed anatomical dissection rooms and eye clinics, providing full and partial solutions, as well as subcontracting.
We employ certified and trained specialists and tools for verifying and validating the installations of medical devices.
Our company has an ISO13485-2016 certificate and therefore a better understanding of the requirements for medical devices and installations. We are also able to supply various installation solutions and special cables, so that the installed equipment is safe and easy to maintain.
Contact us if you need help in the technical implementation of any medical solution of any size.
Engineering
Cabling, measuring
Installation
Installation validation
Maintenance and servicing
COMPUTERS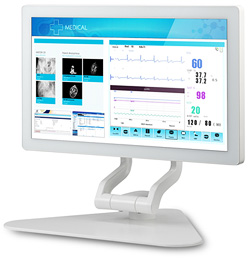 Our range of all-in-one PC's are designed specifically for medical purposes, saving space and are usable even in sterile environments.
Here are the main reasons to choose a medical all-in-one PC:
Regular, touch or 3D screen sizes up to 46"
Powerful processing and graphical capabilities
Easily cleanable, dust and water resistant, high IP grade PC's
Suitable for sterile environments, with casings made from antibacterial materials or alternatively from a metal with fanless cooling systems, that are very quiet
Integrated RFID readers, smartcard readers, barcode readers and other options available
60601 certified devices are safe for users and EMC emissions are minimal.
In addition, different sizes of tablet PC's are currently very popular giving the same benefits as all-in-ones, but with increased mobility.
ADLINK Technology all-in-one: https://emb.adlinktech.com/en/Panel_PCs_Monitors_Medical_Computers_Displays.aspx 
Cybernet all-in-one computers : https://www.cybernetman.com/en/medical-computer
DICTAPHONES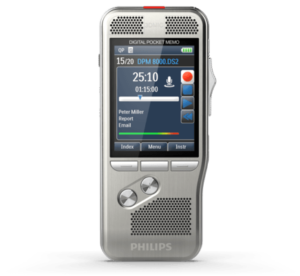 Digital dictaphones with different accessories allow the digitalization of speech and also contain modules for speech recognition in different languages. They are ergonomic, with antibacterial surfaces and built-in noise-reduction features.
Voice recording functionality is also available as one of the features in an OR management or procedure documentation solution. If voice recording is part of your needs, take a further look!
Dictaphones: https://www.dictation.philips.com/ee/industry-solutions/industry/healthcare/
OR and pathology general solutions: www.ornet.eu
ISOLATORS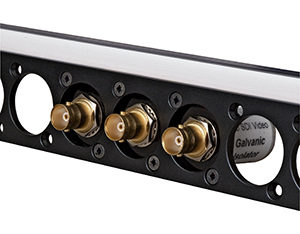 Our isolators are from a world-leader with over 20 years of experience in the design, manufacture and supply of SDI products. There is an extensive selection of SD, HD and 3G splitters and galvanic isolators for medical markets, where they combine increasingly demanding image quality with stringent safety standards.
Medical isolators: http://www.len.co.uk/products-catalogue/
CAMERAS
Ceiling cameras and cameras for anatomical pathology departments with HD resolution are excellent tools for general procedure documentation. Amazing zoom and image quality allow them also to be used in trainings and many other environments.
Our cameras are specifically designed for macro pathology work, with a light and camera combination that has 30x zoom and optics of the highest quality provide images with excellent color separation.
Room cameras
Pathology cameras
CASSETTE PRINTERS AND SUPPLIES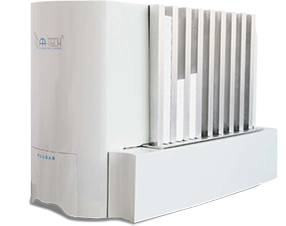 Pathology cassette printer solutions allow every single cassette to be identified with a personalized IDwhich is permanent, and cleanable with regular laboratory chemicals.
You can print different graphical solutions and logos next to the barcodes.
The printers are fast with reduced amounts of waste, and all variations of size and color for printers and cassettes are available.
It's important to note that the printers can be integrated with different LIS solutions.
Cassette printers
Cassette printer supplies
FA-TECH: http://www.fatechdiagnostics.com
ARMS & PENDANTS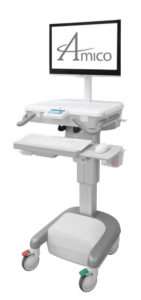 The entire product range of different arms, pendants and charts can be provided by us. If there is a need for a battery-powered or regular chart, different arms for monitors, PC's, tablets, lights or medical devices, then please contact us.
Our partner can supply customized solutions for larger amounts and products are available in different colors.
Amico: http://www.amico.com/products/equipment-mounting-solutions
KEYBOARDS & MICE
If you're looking for a fully sealed and seamless, lockable workstation for disinfecting, which is hygienic, backlit, ergonomic, comfortable and localized keyboards or mice, then look no further. We can provide them, along with fitted drapes for keyboards and mice!
Mice
Keyboards for OR
Pedals and buttons
Find a Man & Machine keyboards and mices here: http://www.man-machine.com/product-category/waterproof-keyboard-experts/
MONITORS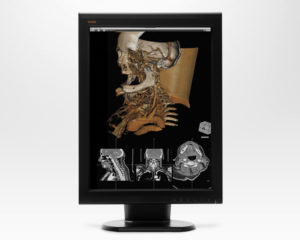 We offer diagnostic monitors for mammography, radiology and surgery. Monitors up to 10 megapixels, monochrome and color LEDs are available with all monitors being DICOM calibrated.
Our medical monitor range offers a wide selection of touch and regular monitors up to 55" in size.
In the operating or procedure rooms, where all-in-one PC's are used, but additional monitors or lager screens are needed, it would be reasonable to use the same manufacturer for the  monitors as the PC's, since visually they are compatible in product design. PC manufacturers provide a good selection of monitors with an excellent price/quality ratio and aspects of product service and support are easier with one manufacturer. Take a look at our medical monitor manufacturers, who also supply suitable PC's – you'll find there are several options available.
WIDE Corporation: http://www.widecorp.com/product/product_list.html?codeL=01&codeM=01
FSN Medical Technologies: http://fsnmed.com/categories/medical-grade-lcd-display-monitors
ADLINK Technology: https://emb.adlinktech.com/en/Panel_PCs_Monitors_Medical_Computers_Displays.aspx
Cybernet: https://www.cybernetman.com/en/medical-grade-monitors
MEDICAL CHARTS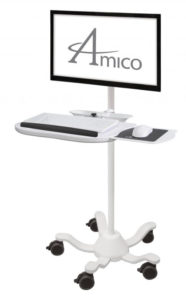 Workstations on wheels. There are separately workstations for all-in-one PC-s and laptops. Latest versions of fully mobile, battery powered workstation charts are also available. Safe storage units for drugs with software-based locking and unlocking security capabilities; medication administration utilizing.
Workstations on wheels
Powered workstations on wheels
AMICO: http://www.amico.com/products/equipment-mounting-solutions/workstations-wheels
SIGNAL MANAGEMENT & NETWORKING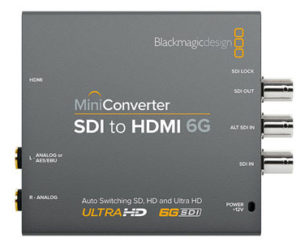 Whether you're retrofitting an existing OR, or implementing all brand new technology, it is crucial that the video devices in the OR work together, with a focus on the medical video infrastructure products that send signals where they need to go, and in the correct formats.
Splitters
Extenders
Converters
Switches
ENDOSCOPY LIGHTS
The use of green and blue room lights in the OR was implemented with the increase of surgical videoscopy (arthroscopy, laparoscopy, thoracoscopy, for example) and causes less eye strain for the surgeon as well as providing adequate ambient lighting. More specifically, for endoscopy purposes, specific green and blue lights are used to increase the visibility of mucosa and submucosa.
We are offering small, yet efficient, medical-grade green and blue lights for procedural purposes and OR's.
POWER SUPPLIES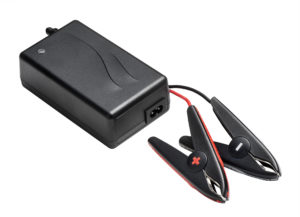 All our power supplies and battery chargers meet all international medical standards. All products listed are certified according to a standard for electromedical equipment EN/UL 60601-1 3rd edition.
Battery chargers – Mascot: http://www.mascot.no/catalog/medical/battery-chargers/c-24/c-1329
Power supplies- Mascot: http://www.mascot.no/catalog/medical/power-supplies/c-24/c-1334