NEW! 
ACL Medical PC for 24/7 operation in hygienically critical areas

The OR-PC®, with its completely enclosed, fanless design, has been specially developed for continuous operation in hygienically critical areas and is the ideal workplace for medical applications.
News!

How Cool? Slim Cool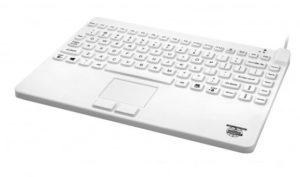 The Slim Cool+ keyboards meet the gold standard of infection control devices, including being lockable and hygienic white for easy splatter detection. Traditional open-style keyboards can harbor harmful pathogens under their keys and in their crevices, as well as other issues (i.e. mold, mildew, etc.).
Why risk your patient's and staff's health.
Choose a Medical Grade Keyboard ideal for infection control.
The Slim Cool+ is designed with reliability in mind.
With no complicated moving parts under the key caps, they can work in the most extreme conditions. From muddy fields to messy food processing factories, dessert sands to the frozen tundra the Slim Cool+ Keyboard is up to the challenge.
NEW!
FSN 58″ 4K UHD Monitor FM·D5801DV
The largest display, can handle a vast array of tasks in the OR including endoscopic procedures, patient monitoring, X-ray images, and ultrasound.
This monitor can show multiple screens at the same time on its large surface area.
FM-D5801DV features 3840 x 2160 pixel resolution, high brightness, DICOM mode, and flush-front glass for easy cleaning.
View all critical operating room information at once with this large screen display monitor.
---
NEW!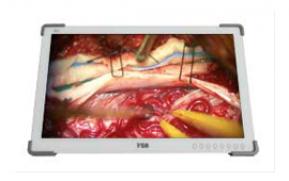 FSN 27″ 4K UHD medical grade display monitor
FS-B2702D displays endoscopy video in 4K resolution.
FM-B2702D shows 4 times more pixels compared to a conventional HD monitor. The model FM-B2702DS adds 3G SDI support, and model FM-B2702DG supports 3G and 12G SDI. Like all FSN monitors, these units quickly detect and display incoming video signals, thanks to robust mode tables. The FM-B2702D series allow fine details to be seen during minimally invasive procedures such as endoscopy or laparoscopy. Protective corner bumpers on the monitor's outer housing guard against accidental contact injury during busy OR activities.
---
NEW!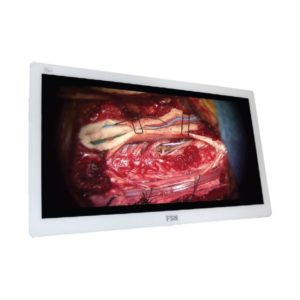 FSN 31″ Surgical Monitor FS-P3102DS
FS-P3102DS displays surgical video in crystal clear 4K resolution.
This cutting-edge technology has been engineered for medical visualization applications to allow surgeons to see live video images with incredible resolution. FSN's 31" 4K display features signal input options for HDMI, DVI, DisplayPort, and SDI, plus DC out power for smaller components.
With a slim, sleek design and a sanitary flushfront glass bezel, FS-P3102D is ideal for showing super-sharp 4K images, and mounting to most OR boom arm systems.
Technical specification: 4K (4096 x 2160 pixels), at 60 Hz, in the surgical suite, 4 x SDI (3G), 1500:1
---
COMING SOON!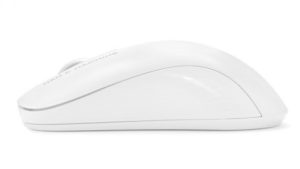 Are you looking for a washable mouse with the look and feel of a standard mouse?
How about a washable mouse without the hassle of wires?
Then check out the C Mouse Wireless. This sleek Mouse is compact, light-weight and has a curved surface that makes for great ergonomics.
The scroll wheel clicks as it spins and the buttons pop just like you are used to. You almost wouldn't know that our engineers designed water-tight compartments inside the body to keep electronics safe during light washing and rinsing.
The 1000 dpi sensor will allow you to work on almost any surface.
You can wash the C Mouse Wireless with any EPA-approved disinfectant to help reduce hospital acquired infections or other illness causing germs.